The Sundered Saga Book 1
Shadewalker
by S. A. Blodgett
Trouble brews for the champions of the gods.
Taevien Rhein lives the thankless life of a busy assistant scribe. When his family enacts a dark ritual to seize power in a coup, Taevien must escape undeath and finds himself bound to a deceitful goddess.
He finds safety in a traveling circus, but the demons of his past are hot on his trail.
Between training with his newfound friends and exploring his magic powers, will Taevien exact his revenge or become worse than the monsters he hates?
Why tell the truth when a lie will suffice?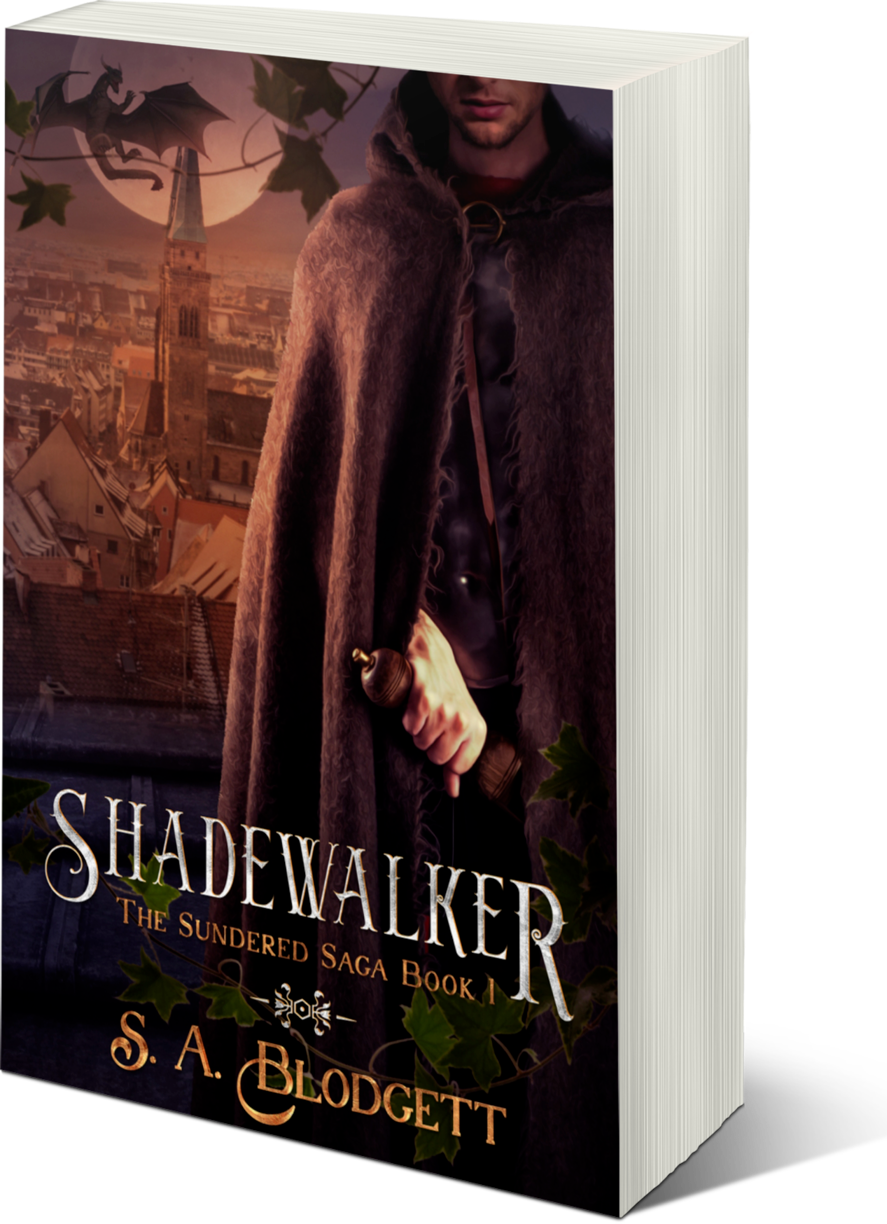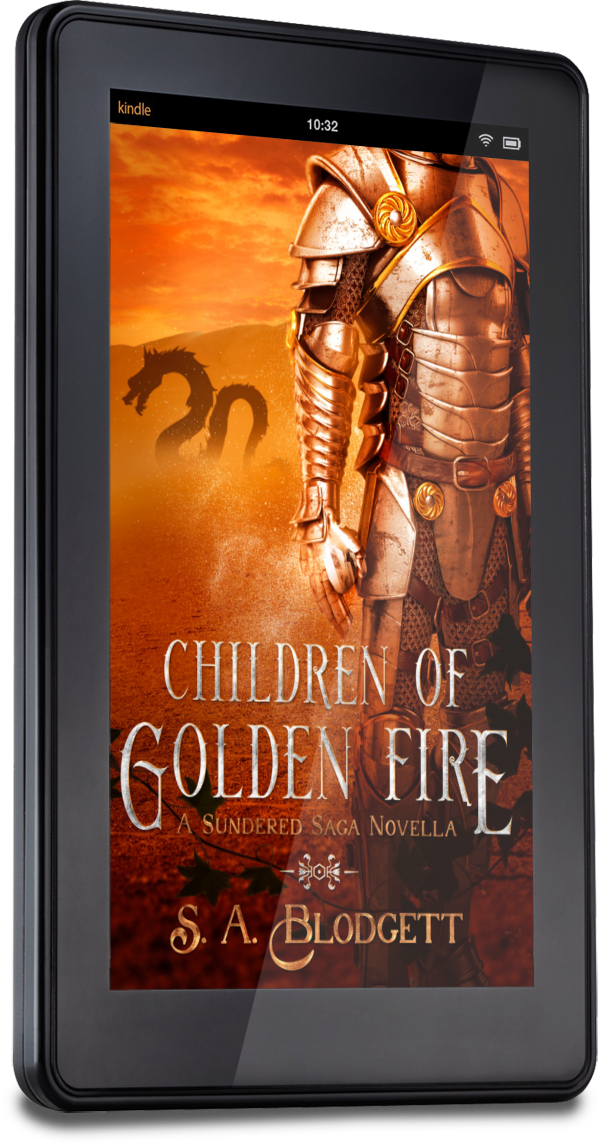 A Sundered Saga Novella
Children of Golden Fire
By S. A. Blodgett
Dragons lord over a fallen empire. The season shifts. The Wandering City approaches.
The nomadic dragonfolk of the Lyu Desert are no strangers to the harsh climate and vicious creatures of their homeland, but twins Marqus and Selah's penchant for mischief gives them more than they bargained for.
Now, they must protect their clan from the ancient weapons of a bygone war and a mysterious newcomer dead-set on using them. Can they save their clan before it is reduced to ash?
Twice as bright, half as long.
Sign-up to get the ebook for FREE!
FANTASY Author
S.A. Blodgett
S.A. Blodgett entered the world in the scruffy city of Knoxville, Tennessee and has spent most of his life ever since wondering why. He wishes he could become a professional fantasy tavern bar crawler but settled for writing fantasy instead.
When not engaged in the act of exchanging time for money, you might find him playing D&D, inventing card games with his family, or weaponizing his enthusiasm for popcorn.